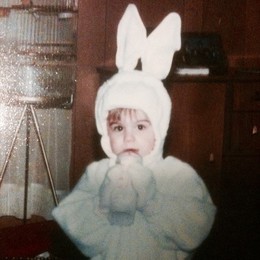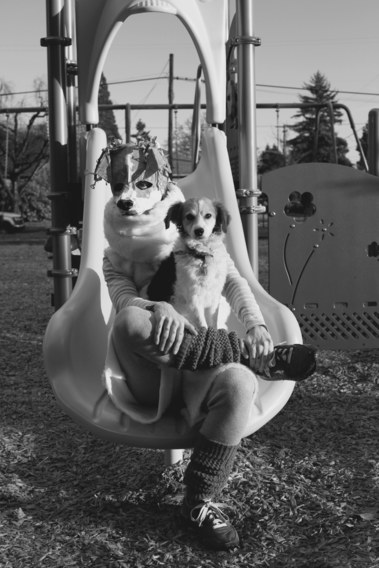 I am a self-taught artist from the Midwest; I moved to the Pacific Northwest almost 10 years ago and I've been in love ever since.
Life, nature and humor have always influenced my art. I gravitate more towards the three dimensional. I like creating something that has mass and life to it--a piece you can look at and think up endless storylines for.
I work with a range of mediums, including: acrylic paint, raw wool, yarn... old siding from a house. I like repurposing discarded materials and try to incorporate them as much as possible. I use Sculpey for all sculpted work, but don't use molds so each piece has its own personality.
Ever since I was little I liked making things. I just want to create and if people find joy in what I do, then gravy.
I am available to do commisioned work.(contact info: terastenzel@yahoo.com)

Thank you for looking.
Go create, be curious and above all be kind!
T
Accomplishments
2017
The Red Tent Convergence Fest,art show, St. Helens, Or @ https://www.facebook.com/serenovaretreat/?pnref=lhc
Dolls&Clowns Art Show, Splendorporium, Pdx, Or
Work for sale at The Blue Quail, McMinnville,Or
Cartm trash art gallery, Manzanita,Or
Abracadabra Show, Splendorporium, Pdx,Or
The Littlist Gallery featured artist, Ugly Art Room,Corvallis Or http://www.uglyartroom.com/new...
Work for sale at Redux Boutique, Portland,Or
Work for sale at Aminita Gallery,Manzanita,Or
17th Annual Trash Art Show, CARTm fundraiser, Nehalem,Or
Don't Shoot PDX!fundraiser art show, UNA Galley, Portland,Or
Reborn Show, Splendorporium,Portland,Or
27th Annual Buckman Art Show&Sell(fundraising event for arts program) particapent, Portland,Or
Enchantment Show,Splendorporium,Portland,Or
First Friday Featured Artist, Redux Boutique,Portland,Or www.reduxpdx.com/artists/
Pink Show, Splendorporium,Pdx,Or
Solstice Show, Splendorporium&Art4Life,Pdx,Or
2016
Thrifty Handmade Bazaar, Sou'wester Lodge, Seaview,WA
Poa Café solo show, Portland,Or
Fun House & the 100 and Under show, Splendorporium And The Art4Life Children's Gallery,Portland,Or
Work for sale at Territory Vintage Store, Portland,Or
Bare Bones Cafe show, Portland, Or
16th Annual Trash Art Show-Cartm Fundraiser,Nehalem,Or
Artwork for sale at Aminita Gallery, Manzanita, Or
Artwork for sale at Redux Boutique,Portland Or
Self Portrait exhibit, Ugly Art Room, Corvallis, Or
Unlucky in Love exhibit, Ugly Art Room, Corvallis, Or
2015
Magic and Mystery exhibit, Hoffman Art Center, Manzanita, Or
Art work displayed and sold at Hillsdale Art Supply Company, Hillsdale,Or
2008
Art work displayed and sold at Cannibals Gallery, Portland,Or
2007
Rebel Rabbit Craft Fair participant, Portland, Or
2006
"Introducing Tera" exhibit -Jodi Brey Design Gallery, Algoma Wi
Fundraising for Peninsula Art School participant,Fish Creek, Wi
Emerging Artist Exhibit- 3W Design, Sister Bay, Wi
2005
C.E.R.F(Craft Emergency Relief Fund)- organized/participated in fundraiser for artists impacted by Hurrican Katrina
Day of the Dead Exhibit- P.A.S. Fish Creek, Wi
2003
Art Exhibit- Mr. Helsinki Wine Bar and Creperie, Fish Creek, Wi
2002
University Oshkosh- Best of Mixed Media Award
2000
Rotary Award in the Fine Arts
Miller Art Museum Exhibit- Excellence Award